Yes, I haven't been post­ing much late­ly.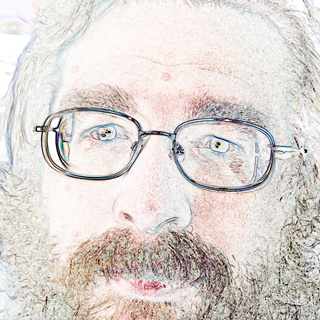 I have been busy at one lev­el and lazy at a dif­fer­ent lev­el. I have been shut-in most of the time due to all the snow and no vehi­cle that I can dri­ve in it. The Mustang peeks out the garage and just refus­es to move. As such, I should be able to be post­ing more. But alas, I haven't — thus, the claim to lazi­ness. But let me tell you what I have been doing a bit.
First, I am still help­ing the research team at Flatland so have been involved in the Bible stud­ies that appear on that site (http://www.flatlandchurch.com/teaching). For exam­ple, I wrote the prose part of this week's stud­ies. Jim, our illus­tri­ous leader of the team, wrote the ques­tions. He is real­ly good at that.
Second, I have been work­ing on client sites. Troubleshooting both code and serv­er con­fig­u­ra­tions, new code, fix­ing old are all a part of it. I enjoy this but seem to work twice as much on it as I charge. I need to work on being bet­ter at my esti­ma­tions, both cost and time.
Finally, I have been work­ing on my own serv­er. I am mov­ing every­thing even­tu­al­ly I believe to RackSpace Cloud (RSC). I find that it gives me the free­dom to make changes with­out wor­ry­ing about knock­ing my serv­er off-line for days at a time. Currently, my serv­er is locat­ed in a place I have no phys­i­cal access. If I mess some­thing up to the point it won't boot, I can't fix it.
At RSC, if I mess some­thing up, I can restore the entire serv­er with­in min­utes to the state it was in pri­or to mess­ing it up… at least restore it to the stage it was at when the serv­er was last backed up. I will need to work on mak­ing sure that I have prop­er pro­ce­dures in place to back up data before major changes that could require a restora­tion so I don't loose things. But, I believe this is a good thing to do.
I am also split­ting my sin­gle serv­er into two spe­cial­ized serv­er con­fig­u­ra­tions, one for web host­ing, one for e-mail. This allows me to allo­cate resources bet­ter for each pur­pose and even install only that which I need for each serv­er so that they are end­ing up sig­nif­i­cant­ly dif­fer­ent. But that is ok, it makes each one real­ly good at what it is sup­pose to do. Also, because of the way RSC works, I can allo­cate serv­er resources dif­fer­ent­ly. More RAM for one or the oth­er (and cor­re­spond­ing dri­ve space and CPU pow­er).
One of the things that I have want­ed to do for a while was to learn how to set­up and use PostgreSQL instead of MySQL. This I have been doing with the mail serv­er. PostgreSQL gives me more secu­ri­ty of mind and now that I am learn­ing how it works, it isn't as daunt­ing as it first seemed. It cer­tain­ly is dif­fer­ent than MySQL but not real­ly any more dif­fi­cult… maybe even eas­i­er in some ways.
Also, the move to RackSpace may open up oth­er oppor­tu­ni­ties. I need to increase the amount of income I am mak­ing to help out our recov­ery from the finan­cial dis­as­ter we have found our­selves in. The move to RSC may allow me to offer addi­tion­al ser­vices to clients, new and old.
And so, although I have been qui­et, it doesn't mean I am dead, just pre­oc­cu­pied.