I have not post­ed in a long time and actu­al­ly have start­ed feel­ing guilty about it. I shouldn't feel guilty, rather con­cerned that I haven't felt like I had any­thing to say, as if I am brain dead, but more like my brain hurts too much to think.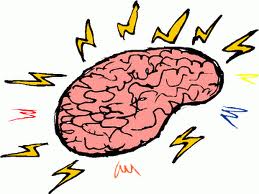 In gen­er­al, I have been putting most of my cre­ative writ­ing into Bible stud­ies for Flatland Church. I have expand­ed my client base thanks to Joy and that is keep­ing me busy as well. My con­cerns over what CMS to use have not abat­ed but have almost by default end­ed up stick­ing with WordPress sim­ply because it does what I want and I don't have to muck about much.
I plan on work­ing a bit more on Drupal, but I keep get­ting frus­trat­ed with some of the lit­tle things it doesn't address direct­ly such as a WYSIWYG edi­tor. Yeah, I have installed Drupal with no prob­lems and includ­ed CKEditor but have yet to get a good install with an image man­ag­er such as IMCE. I have found a good dis­tro of Drupal 7 which has pret­ty much every­thing I want and may just start with it and go for­ward from there.
I also have been eval­u­at­ing sev­er­al PHP frame­works includ­ing ZendFramework, Symfony, CakePHP and YII. Each has their advan­tages and draw­backs. Right now I am lean­ing to Symfony even though I am not par­tic­u­lar­ly thrilled with its YAML lean­ings for con­fig­u­ra­tion. *shrug* It is flex­i­ble enough that I could use pure php for con­fig­u­ra­tion or a com­bo of both. I am plan­ning on build­ing a test site and see if any of them real­ly meet my needs and likes.
I guess I should note that with the recent deci­sion by the php devs to put php6 on the side­lines and go for­ward with php 5.3 as the main trunk, I have real­ly stopped look­ing at oth­er pro­gram­ming lan­guages as well. Ruby real­ly had me inter­est­ed but I had too many prob­lems try­ing to get the serv­er to work right so even before the php devs deci­sion, I had pret­ty much decid­ed to stick with php.
I will be back.…
… real­ly.