Here is a second look at the Tetons. I found the clouds annoying at first but after looking at these pictures, decided that they gave some interesting look at how clouds interact with the mountains that intrude into their space.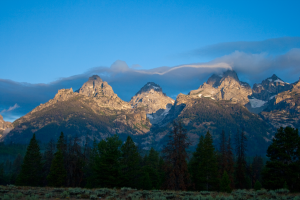 Be sure to click on the pictures to see them in a larger view.
Also please note, all  pictures taken by me on this site are covered by copyrights and may only be reproduced for non-commercial use.